Features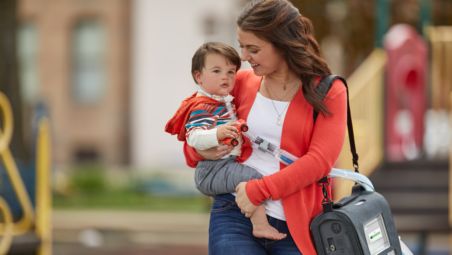 For use in dynamic environments
With expanded cross-functionality, Trilogy Evo offers features to treat chronic and critical patients in a variety of settings, such as sub-acute or chronic care environments, a patient's home or during their activities. It's designed specifically with durability in mind to protect it against damage during travel, such as during medical transport.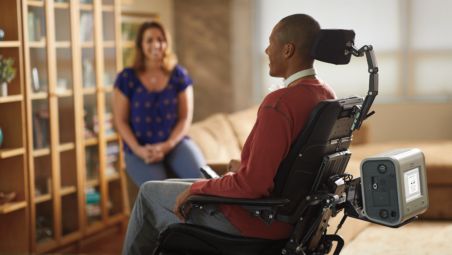 Long-lasting battery life
Ventilator-dependent patients are supported by internal and detachable batteries, now with 15-hour battery life. Compared to Trilogy 100's six-hour battery, Trilogy Evo gives patients a new level of freedom and mobility. It's ready to be mounted onto a roll-stand or a wheelchair, with a mountable, easy- to-use carry bag.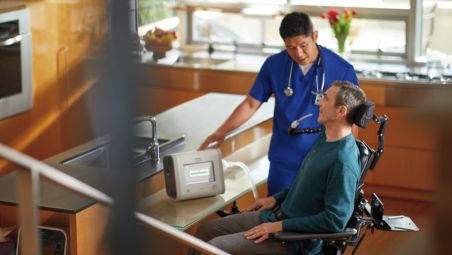 Meet your patients' changing needs
Trilogy Evo provides noninvasive and invasive ventilator support with added sensitivity for a wide range of adult and pediatric patients. Volume and pressure modes, AVAPS-AE, SpO2 and EtCO2 monitoring and alarms of every parameter allow for adaptable care. Flexibility of circuits allows it to be used in a wide range of patients.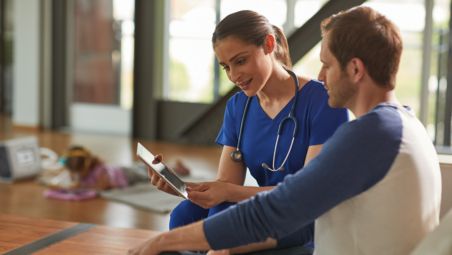 Easy access to data
Trilogy Evo uses Bluetooth to send you patient and device data through Care Orchestrator, our cloud-based tool. This solution is designed to unite the technologies, resources, people and information essential to manage your respiratory patients. With Care Orchestrator, you have the power to create custom health rules based on your best practices and proven processes. You can also download data at the point of care through a USB drive.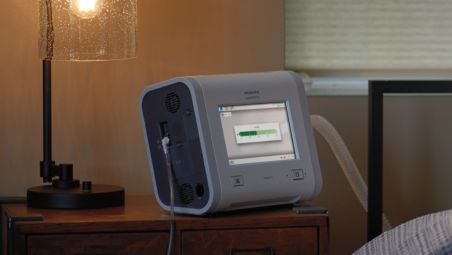 Intuitive navigation
Trilogy Evo is designed for easy navigation and fast set-up of prescriptions. New features can simplify day-to-day use for caregivers and patients, including an 8" touchscreen that uses patient-friendly displays to support easy set-up and setting modification. It offers new, on-screen Help and Alarm guidance and user-friendly universal names for most ventilation modes.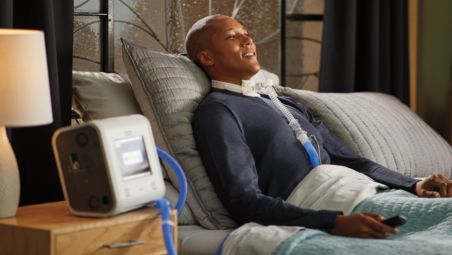 Reliability from a trusted source
The newest Trilogy device was made to be user-friendly without compromising the advanced features of the innovative Trilogy family technology. SpO2, EtCO2 and advanced respiratory mechanics monitoring capabilities are designed to help you optimize your patient's therapy.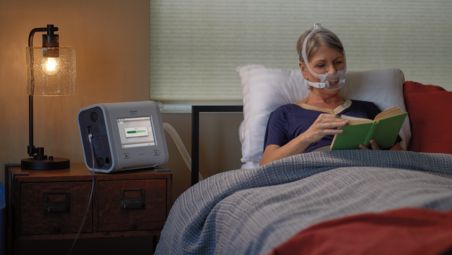 Adapting with every breath
Proven innovations are designed to treat the varying needs of respiratory insufficiency. AVAPS automatically adjusts the ventilator support to reach the desired tidal volume, while Auto EPAP proactively adjusts to the lowest effective pressure to manage the upper airway. Auto Back-up Rate delays a machine breath until your patient exhales to maximize comfort.
On-demand ventilation
The mouthpiece ventilation does not require any inspiratory effort in order to trigger a breath. Our unique kiss® trigger detects when your patient engages or disengages from the mouthpiece to deliver on-demand ventilation, with the security of patient alarms.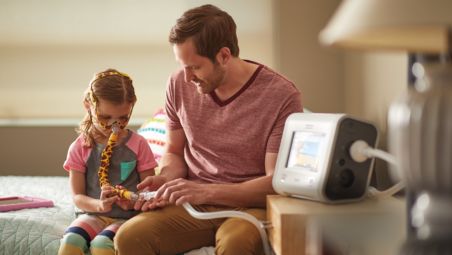 Sensitivity when needed most
Digital Auto-Trak provides an automated breath triggering and cycling algorithm that adjusts to the patient's natural breathing patterns. It assists with ventilator to patient synchrony and comfort without manual adjustments.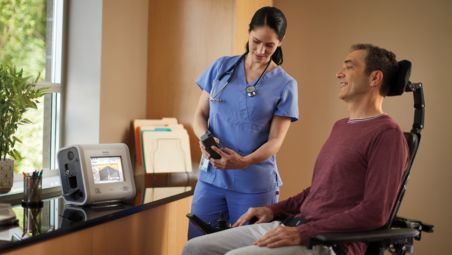 Low cost of ownership
The support, service and upkeep behind Trilogy Evo includes 24-hour clinical support, educational training resources for both you and your patients, and extended warranties and maintenance plans. Trilogy Evo needs preventive maintenance only every four years, and minimal equipment for calibration.